by Gregg Ellman
With any iPhone launch comes the fun of getting accessories to dress them up and keep them protected. And with the recent launch of the iPhone 12, there's plenty to choose from. 
Smartish, an iPhone accessory company known for clever innovative products that are useful in so many environments.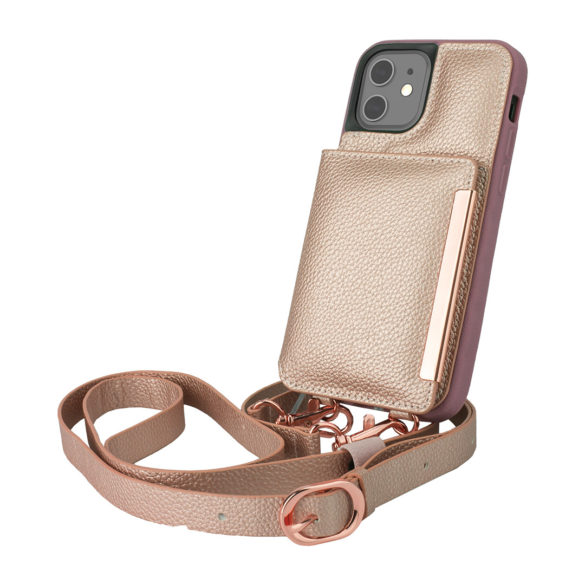 Smartfish is never short on great names and the Dancing Queen ($29.99) is the leader of the pack. It's described as a multi-tasker, which it certainly is with storage for a night out on the town. This includes the iPhone, ID, cash, and credit cards. It's made with an adjustable neck/shoulder strap and removable wristlet for customizing it different environments.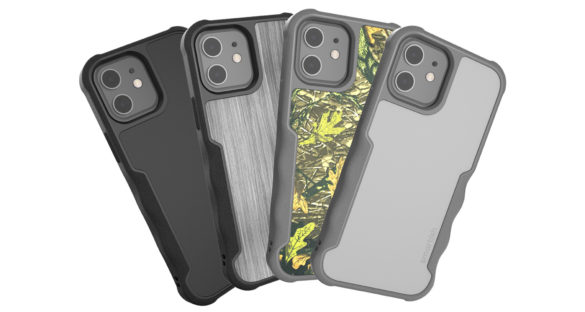 The Gripzilla ($19.99) is Smartfish's king of phone cases since it's built to withstand daily abuse. Along with grooved sides and a textured surface, Gripzilla allows wireless charging and has cushioned corners to absorb some of the blow when the accidental drops happen, which they will.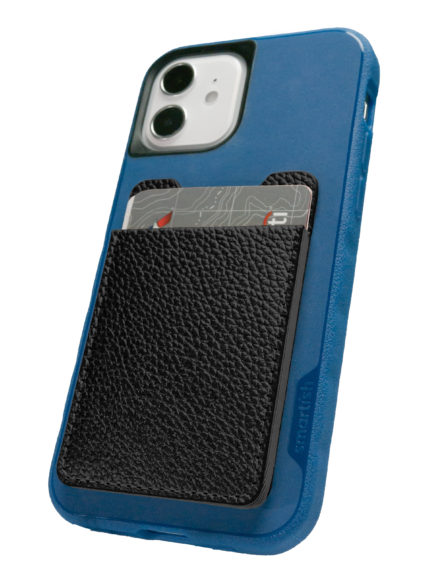 Sticking the new Sidecar ($14.99) wallet to the outside of most smartphone cases adds storage for credits cards, cash, and even a key. It's reusable with its 3M adhesive and leaves no residue behind when removed.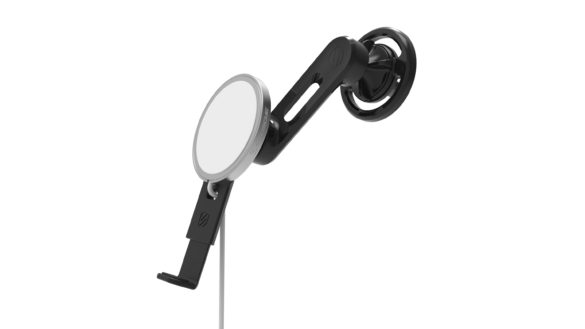 Scosche announced a new line of iPhone 12 MagSafe-compatible mounts with four models to work with Apple's new MagSafe wireless charger mounts for in-car and at-home use. The patent-pending MagicMount MSC create a safe hands-free setup.
Mounting to windows, dashboards, cup holders and air vents is a simple and secure connection with all the MagicMount MSC, the Dash, Double-Pivot, Cup-Holder, and FreeFlow Vent mounts. Availability and pricing will be available beginning January 2021.
Among the endless iPhone accessories from ZAGG Brands is the InvisibleShield and Gear4 case-friendly screen protectors ready to cover the front of the new iPhone 12, while preserving full-touch screen access.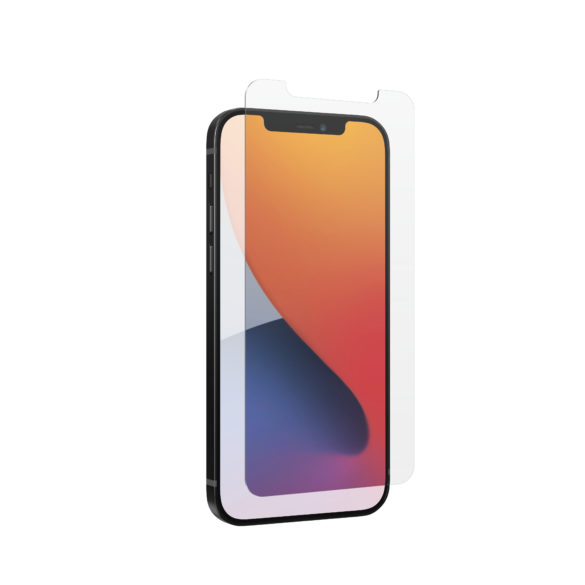 The Glass Elite VisionGuard ($49.99) is the strongest protector made, according to ZAGG. Along with the protection, there is Kastus Anti-microbial technology and Blue Light Filter built-in to kill up to 95 percent of human coronavirus after 30 minutes, and up to 99.9 percent of Staph and E. coli surface bacteria.
Gear4 cases feature RepelFlex Antimicrobial to protect the case coatings against the growth of odor-causing bacteria and degradation from microorganisms.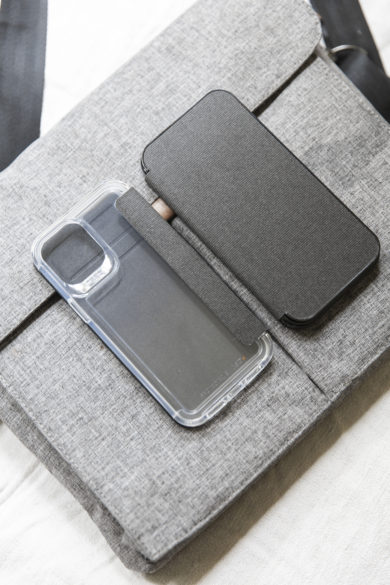 The Wembley folio flip case ($39.99) is made with recycled plastic from water bottles and provides D3O protected for the new phones for up to10-foot drops
According to Gear4, D3O with 5G Signal PlusTM technology, is the companies its latest material development engineered for optimal 5G connection. D3O with 5G Signal Plus Technology utilizes micro voids to allow 5G signal to pass through successfully, with no compromise on drop protection.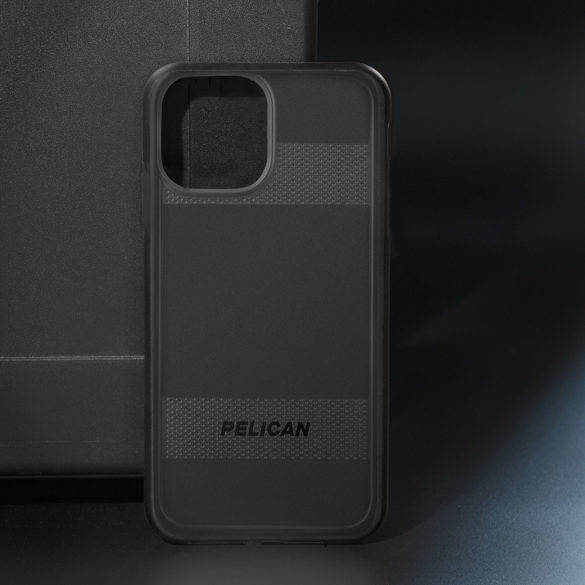 If the Pelican Protector case with Micropel ($39.99) is good enough for first responders with its military-spec protection, it's more than good enough for the daily iPhone drops and bangs most of us put them through.
The case has a rigid, impact-resistant outer shell with a shock-absorbing rubber lining. It will easily take on stairs, sidewalks, and everywhere else a phone may accidentally tumble. While the protection is second to none at keeping your phone safe, full functionality remains intact. Micropel protection is built into the case to keep it looking new.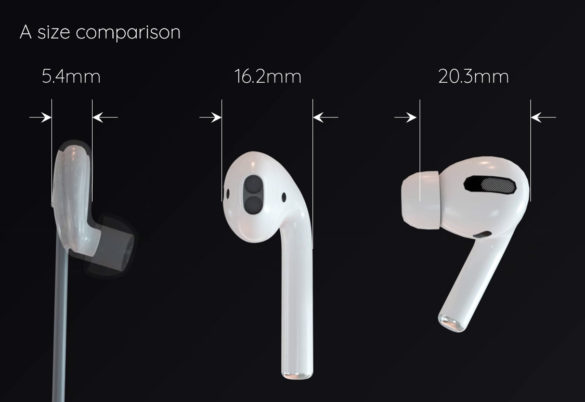 A Kokoon press release caught my attention with a Kickstarter campaign for NightBuds, what they call and claim to have confirmed, as the world's thinnest smart Bluetooth earbuds at 5.4 mm.
Developed with Europe's largest sleep laboratory, the goal of the earbuds is to make getting to sleep an enjoyable experience. The tiny, sleep sensing earbuds work with an app to intelligently look after sleep and transform the sleeping experience.
While the user is falling asleep the app provides insights and coaching specific to them to improve their sleep. The system automatically fades out as the user falls asleep and bookmarlswhere they left off enabling them to pick back up in the right place the next day.
The current Kickstarter pricing starts at $149.