by Gregg Ellman
(@greggellman)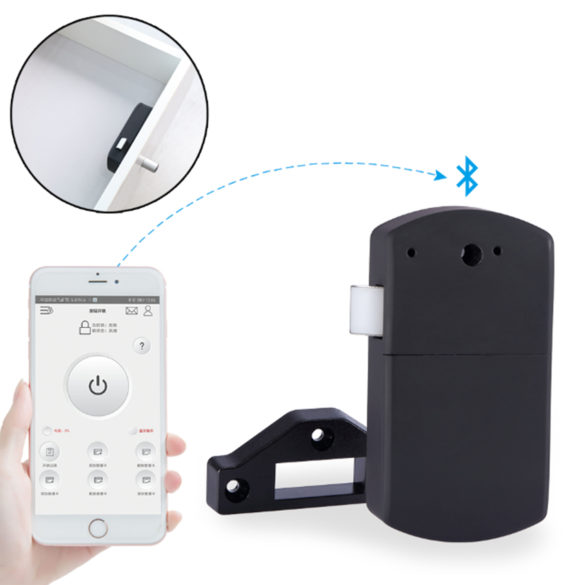 Welock's AI.X1 Smart Hidden Cabinet Lock, is a simple do-it-yourself kit to give a drawer added security.
The kit consists of a lock, which installs in an easy three-minute process inside the drawer with 3M tape, and without drills, holes or anything to damage the lock or cabinet. 
Bluetooth is built into the Smart Hidden Cabinet Lock to make a connection with your smartphone so the cabinet can be locked or unlocked in seconds with the We.Lock app (Android and iOS).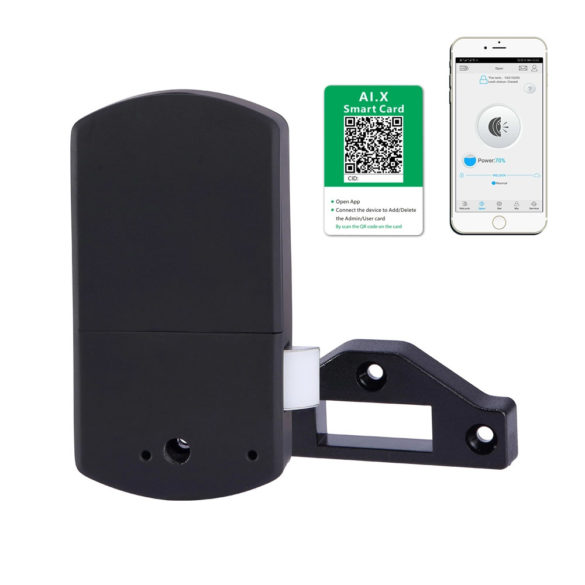 I only used it for a short time so I didn't run out the 3 AA batteries  but there's a low battery reminder when they need to be replaced. If the batteries do go totally dead, the drawer will automatically open trouble-free.
Timers can also be set for convenience and access can be shared with others to unlock. The lock is made of anti-UV material (corrosion and wear resistant), which is aging resistant to ensure newness for long term.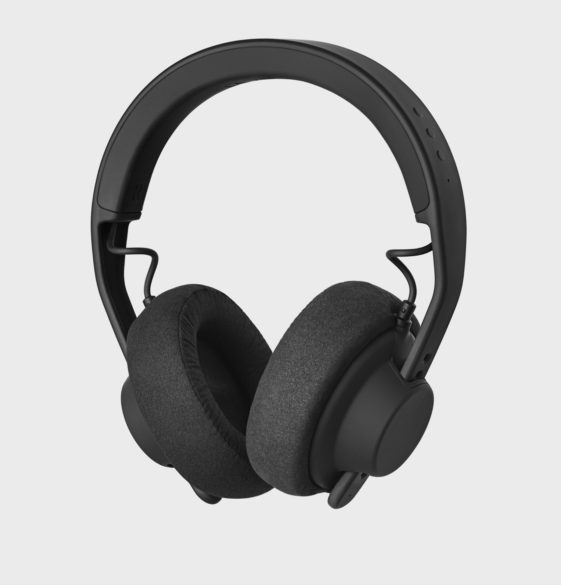 The TMA-2 Modular Headphone System from AIAIAI is an interesting concept but first and foremost  produces great sound.
I'm not into head banging sound at high volume; instead I prefer a medium sound  level as long as it's crystal clear and comfortable (which is as important as the sound). And right off the bat my sample of TMA-2 HD Bluetooth  headphones gave me exactly that so they were a winner in my book.
My sharp looking and lightweight TMS-2 HD wireless sample ($350 Bluetooth, $295 wireless) have a modular design of S05 40mm drivers, E08 earpads and a H05 Bluetooth headband. I indulged the model numbers, that will make sense as you read on.
While my TMA-2 HD headphone were perfect for me, the AIAIAI  allows you to choose the pieces you want in your customized headphones based on your listening and how they are going to be used and of course, your budget.
The TMA-2 modular headphones are available in more than 1,000 combinations and wireless versions will give you about 16 hours of battery life. Each part of the headphones is modular enabling you to swap out the speakers, headband and ear cups to get your preferred sound, fit and feel.
When ordering the headphones on the AIAIAI site, you'll see choices and recommendations for users on the move, DJs, In the studio and at the office.
Speaker choices with 40 mm drivers ($65 to $130), include neutral, punchy, warm, vibrant and detailed, with each having a sound description. The top of the line S05 speakers are 40mm drivers engineered with a speaker diaphragm made from stiff Bio-Cellulose for more defined high-frequency details, more pronounced mid-range, better dynamics, and more natural tonality, according to AIAIAI
Six choices of headbands ($30 to $125) range from Slim with PU foam padding light weight Polycarbonate headband with soft durable PU foam head padding up to high-end H06 Bluetooth headband with built-in microphone. High quality audio transmission and 20h playback time for wireless sound.
Ear cups have four choices ($25 – $55) ranging from on-ear cushion covered in microfiber for direct and open sound representation, good for all-round purposes. The E08 Alcantara, over ear ultra soft memory foam cushion is covered with Alcantara for better comfort and isolation.
If you go wireless, obviously you don't need a cord. But if you go corded, you have choices ($25 – $50)  in colors, coiled, length or straight, microphones and controllers.
While making your selections of each feature, an animated version of your choices is put together right in front of your eyes, with a description of your choices and details on what the sound will be listed in treble, mids and bass.
Or you can't go wrong with the TMA-2 HD Wireless right out of the box.