by Gregg Ellman
(@greggellman)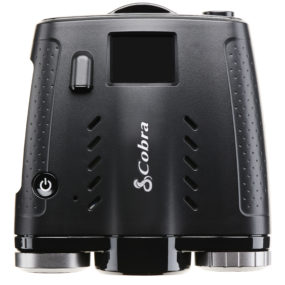 Obviously observing the posted speed limit is the legal way to drive, but if you're just curious to know what radar is in range, The Cobra Road Scout Elite is a perfect choice.
Along with capturing radar, the unit doubles as a dash cam capturing footage with a 1080p resolution on the built-in camera. 
According to Cobra, the camera is optimized for day or night recording, includes G-sensor impact detection and is WiFi enabled to view, edit, and share videos from your smartphone with the Cobra Drive HD app. Videos are also saved on a SD memory card; a 16GB SD card is included.
The dash cam has a 154-degree field of view and has a continuous video loop recording, so a moment won't be missed. The camera is powered by a Sony Exmor image sensor and an Ambarella A12 processor.
As for the radar, it's built with a high performing driver alert system, including intelligent radar and laser sensors, long range capability to detect threats ahead of your location.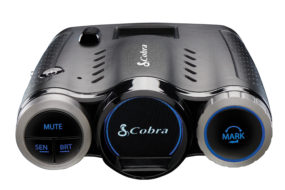 The Road Scout Elite can lock out false alerts, has a GPS database of location-based alerts, including red light cameras and speed cameras. With the Cobra iRadar App, users can receive real-time driver alerts and share your own with the Cobra driving community.
The unit has easy to use controls and a custom display is customizable and full-color LCD screen, including a speed limit display. An EZ Mag Mount, charging cables and a carry case is included.
www.cobra.com $449.95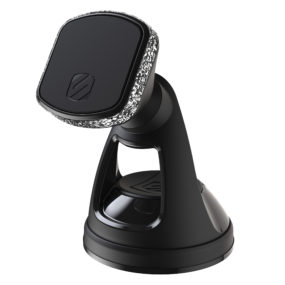 Scosche, a leader manufacturer of innovative and more importantly, useful accessories has launched the MagicMount Crystal,  a new MagicMount magnetic mount system line-up.
The smartphone mounting system can be used in a vehicle, home, office or even on the dashboard of a boat (guess what I tried) to put your phone in full view and keep it handsfree with full accessibility.
The critical part of the system is the StickGrip suction-cup base, which is a removable suction cup that holds firmly to just about every flat surface I found; dashboards, garage door, home windows, windshields and countertops. I couldn't get a good mount with concrete, which was expected, but I tried.
The limited edition mount featuring Crystals from Swarovski for a great cosmetic appearance, are built with what Scosche says are powerful 100 percent device-safe Neodymium magnets. They are what hold your device securely and while I had it mounted in my vehicle, I did my best to swerve around and have the mount disengage, which it didn't.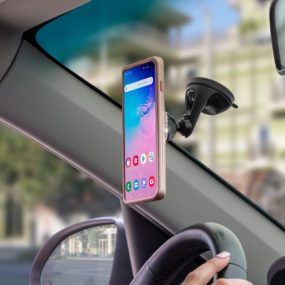 It has a 360-degree swivel head, so you or anyone can view and talk on the phone from any angle, side to side, portrait or landscape modes.
Now that we have the mount attached, it's time for the phone, which is mounted simply by using the Scosche MagicPlate, described as a non-magnetic, adhesive-backed, metal plate. They are applied directly to the back of your smartphone case, right on the back of the smartphone or in-between the phone and the case. This last part can vary depending on the case thickness, but I had it working fine with several cases.
Scosche.com $34.99,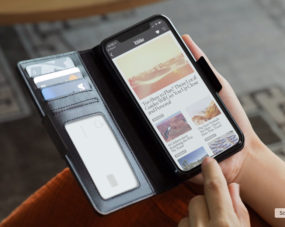 TwelveSouths popular BookBook, the original wallet case, is now compatible and available with the new iPhone 11 family.
The all-in-one premium leather iPhone case, wallet and viewing stand case has an ultra-minimal cover will showcase the beauty of the new iPhone, while keeping the front and back of your new phone protected.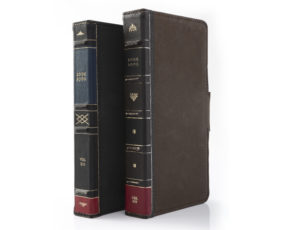 Features of the book-looking case and wallet combination have a magnetic leather shell for easy separation of wallet and phone, a magnetic closure for better phone and wallet protection, and a protective window for your brand-new Apple Card, drivers license, cash, receipts, ID or other credit cards.
The new iPhone 11 lens system will work with the BookBook camera cutout on the backside of the case.
www.twelvesouth.com $69.99, available in brown or black